What should you do if your axolotl suddenly sprouts some kind of mass? Here's a flowchart to help you navigate through the lumps and bumps.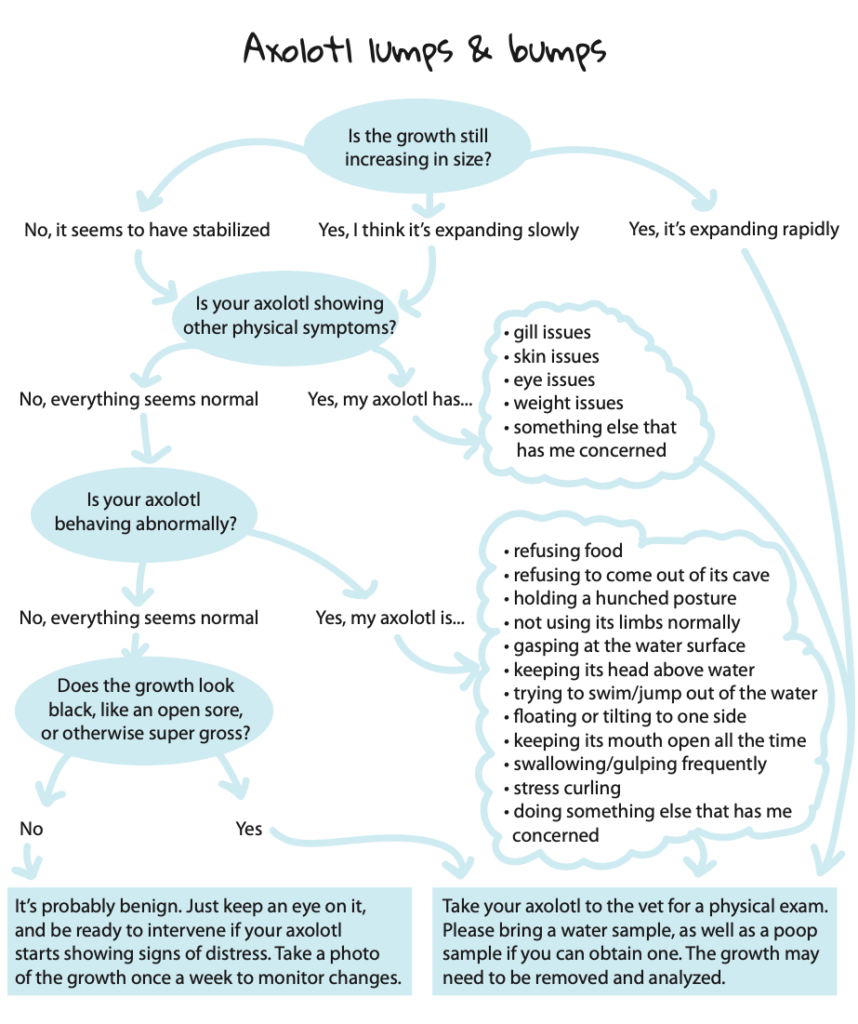 Are you having difficulty finding a vet for your axolotl? Your local cat and dog vet should be able to refer you. If you're in my area (Montréal, QC), email me for a recommendation. In Canada and the US, you can also try online services such as fishvet or vetster.
Are you a vet willing to treat axolotls? Email me so I can help you get the word out, and connect you to other vets with axolotl experience.