Dwarfism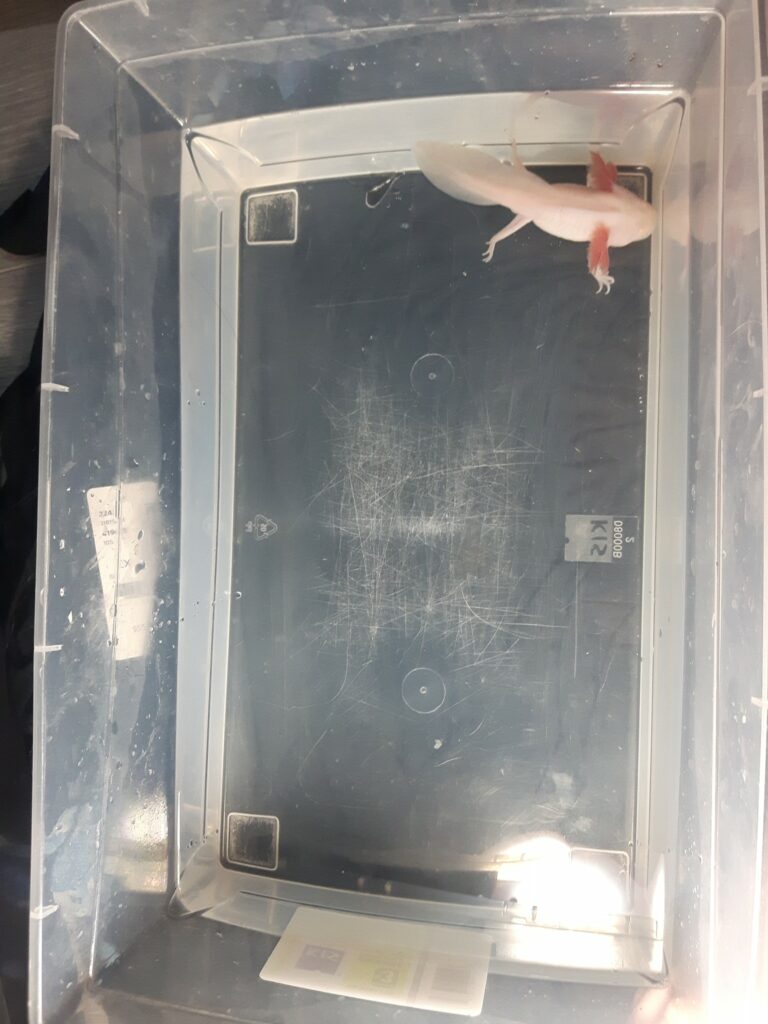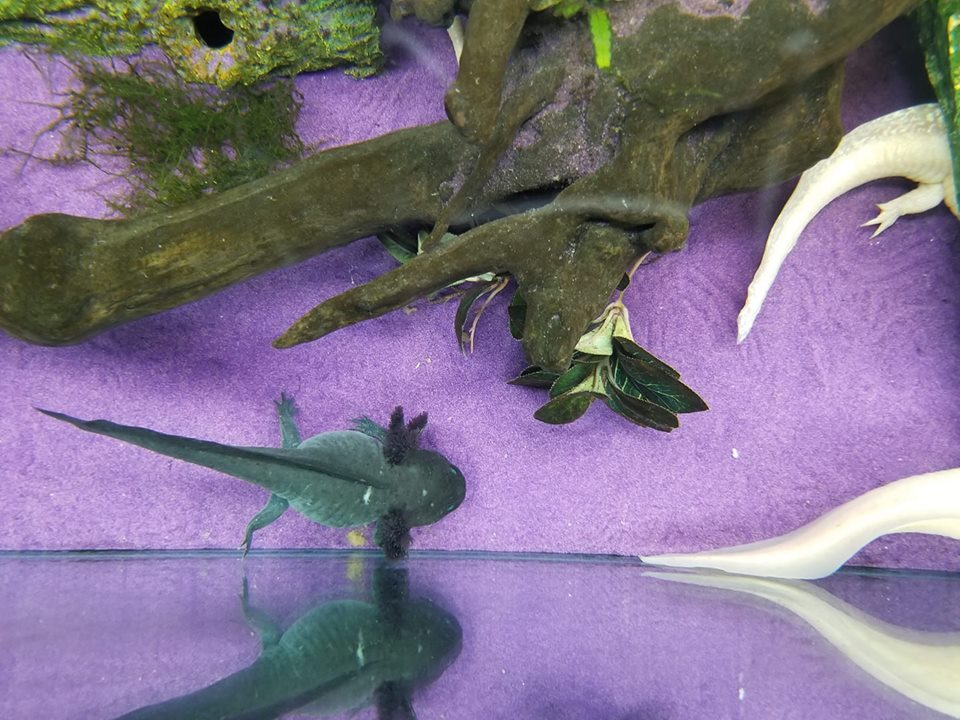 Dwarfism is a genetic condition which causes a foreshortening of the chest area and a smaller than usual adult size. Limbs may also appear shorter than usual, although the axolotl's fingers and toes keep a normal appearance. Dwarfism can lead to health issues and shortened lifespans, particularly in females, due to the large number of eggs they carry. Dwarf axolotls should never be allowed to breed, and may need to be housed separately to avoid getting picked on by larger adults.
'Mini' features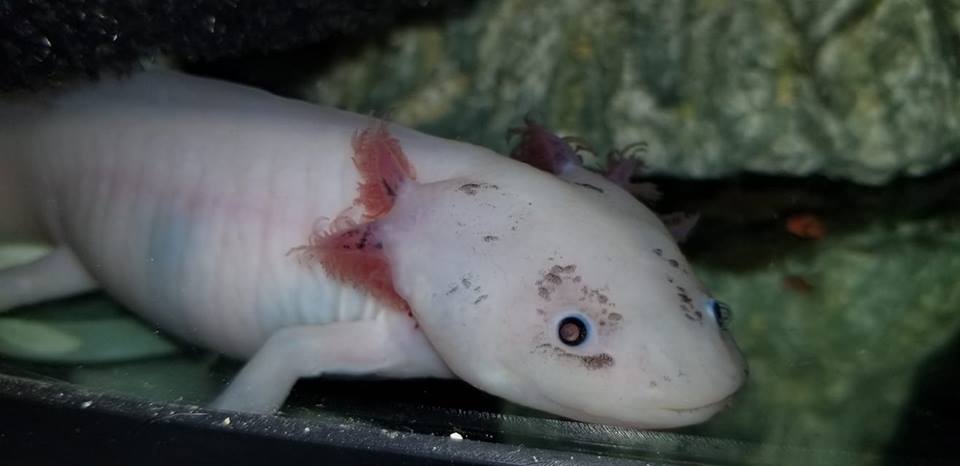 A mini axolotl is one whose growth stops before reaching adult size, which can be the result of genetic issues (often due to inbreeding) or stunting due to poor husbandry. Minis may be normally proportioned, or have a somewhat smaller than average tail, with normal chest and limbs. Just like dwarves, minis may require separate housing, and it is preferable not to breed them.
Short toes syndrome
Axolotls with short toes syndrome look similar to dwarves, but they have short fingers and toes that give their hands and feet a padded appearance. Over time, they develop a pudgy appearance due to oedema, an accumulation of interstitial fluid within the body tissues, which causes bloating of the entire body (pictured above). Short toes syndrome is a very serious and irreversible condition which invariably leads to painful oedema, hemorrhages and organ failure. To prevent unnecessary suffering, axolotls affected by this condition should be euthanized as soon as the condition is detected.